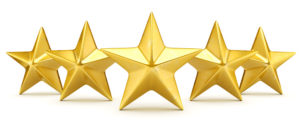 Oh! Leader, when you make your people better – you become Better!
The overall environment becomes Better!
Profit earnings become Better!
Productivity becomes Better!
Employee turn-over reduces dramatically!
"And the ray of plenty shines upon thy business!"
Making people Better is NOT coming down hard on them, it's providing them the opportunity to gain more skills for them to express themselves better, professionally & individually!
That's what true Leadership Development does!
Micro management does exactly the opposite!
Did you know that Soft Skills training is the best and most economical ROI out there! It is not just a good idea-This is it! Studies show that 90% of firing is due to lack of soft skills and only approximately 10% are due to lack of domain skills!
This is particularly alarming, in light of the fact, that the first place that organizations make budget cuts is in soft skill training of their personnel!!!
That is because most Leaders do not understand that Soft Skills in Leadership Development is what is needed and what makes the difference in a HARD business environment!
Leadership Development recognizes the need to open rather than to tighten, just like a drowning person needs to release the grip of its rescuer so that they both DON'T drown!
For more information please contact us.
I hope you have enjoyed this article and should you have any questions or comments please write them below.
Enjoy your Growing Development….
Eli Harari
The Thinking Coach™
---