What are Good Leadership Qualities all about?
Leadership today is very different to any time in the past.
The ability to lead others is dependent, first and foremost, on being able to lead oneself through life in a thoughtful and intact manner, which creates an aura of success that others can trust.
There are many qualities that a true leader has and this article will focus on one of them. Each of the following articles will focus on one of the qualities to create a web of Good Leadership Qualities.
The first Good Leadership Quality is Care.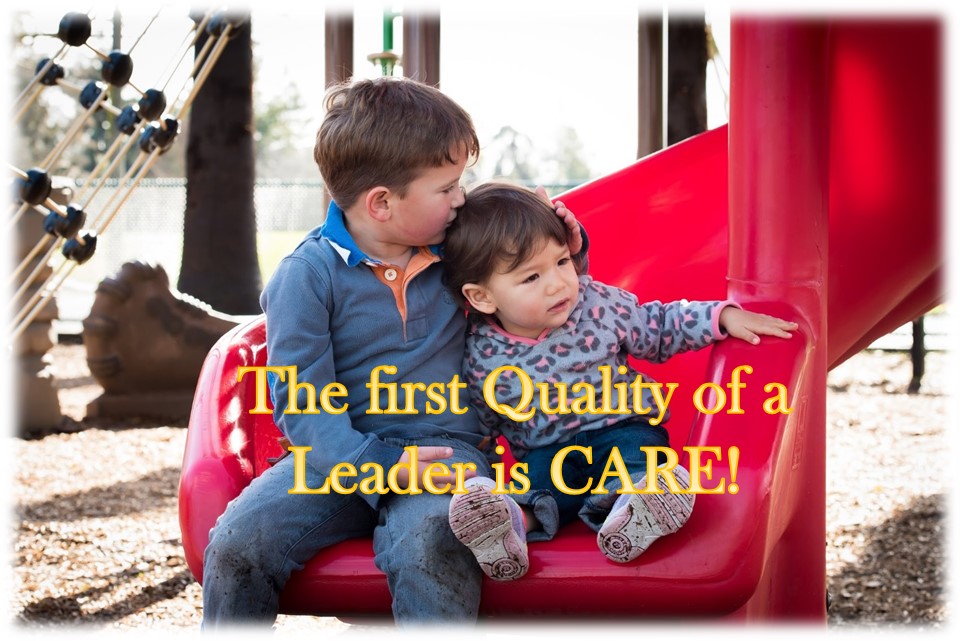 Care has many expressions, especially in leadership, whereby the first parameter is to care for people and demonstrate it to them repeatedly.
To know each one by name, to show interest in them as a person, to know their successes and reflect it back to them, regularly. To give them the sense that they count. To know their hardships and to be able to deal with them as human to human without pulling rank.
Humans today lack care and sometimes are suspicious when they meet it, therefore it is important not to expect immediate gratitude for one's care but to keep giving it.
Care has long term results which help organizations survive changes. Care from Leadership is contagious and often affects the work force in a stabilizing manner, which often reduces turn over and increases overall effectiveness. It doesn't cost anything but yields great results.
In my Leadership seminars we train leaders how to express care in a balanced and thoughtful manner which builds their personal stature and Charisma.
What Can The Thinking Coach Corporate Training Seminars Do for Your Organization?
The Thinking Coach Leadership Training Seminars which are part of a broad Soft Skills Corporate Training Programs that take professionals through a series of work shop exercises to achieve a Creative Thinking State of Mind that helps them engage in high level of Problem Solving and come up with new ideas to old problems. It is absolutely essential in these times of change and makes a real difference in the question.
I hope you have enjoyed this article and should you have any questions or comments please write them below, or contact me here.
Enjoy your Growing Development….
Eli Harari
The Thinking Coach™
---