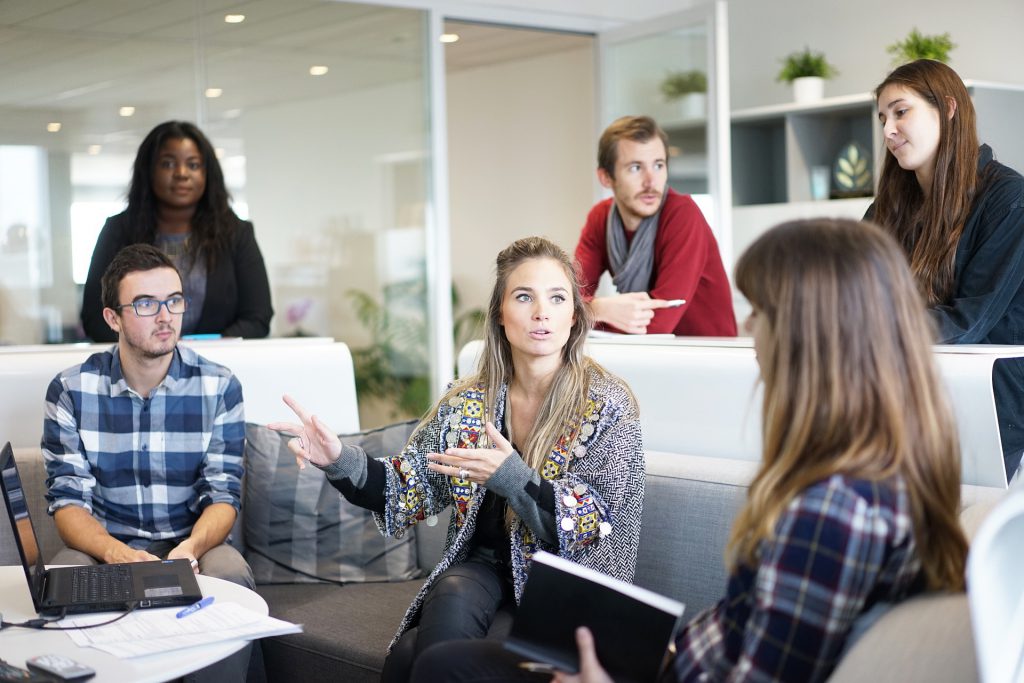 How to use the power of positive thinking to empower employees with Soft Skills For The Workplace?
How to promote a motivation workplace?
What is the truth about the importance of soft skills to the success of the workplace?
How to promote effective communication for the workplace?
These important questions and others will be answered in depth in this corporate training development, which is one of the main Thinking Coach leadership training courses that features brainstorm training & learning the fundamentals of creating positive work environment. This practical, corporate training development, will help you achieve these goals, by going the extra mile and creating team culture that reverberates throughout the organization.
Soft Skills For The Workplace,  focuses  on creating positive work environment that promotes excellence  through the power of positive thinking.
The objectives of this executive training program are:
To demonstrate the importance of the power of positive thinking and the huge influence it has on creating positive workplace environment and on productivity
To identify and acknowledge the natural powerful leadership skills & teach How to think about each member of the group
To have a level of freedom in brainstorm strategies, which leave "no stone unturned' in the pursuit of "what next"
To make sure that the level of thinktank learning always improves
To learn the meaning of Being neutral and putting the ego on one side
 To become an excellent operative in conflict management strategies and apply conflict resolution techniques
To learn the real meaning of what is a team
To learn to provide daily positive affirmations to other team members
To practice active listening as part of verbal and nonverbal communication skills
To establish an atmosphere of cooperation & trust
To create a comfort zone between the participants
To embody the principle that "the sum is greater than all of its parts"
To protect from low standards
To establish the kind of team spirit that fosters support rather then competition
To progressively work towards establishing a higher group level of cooperation, which is the organizational family.
The "think-feel" concept is pivotal in the corporate management training programs as it addresses the need to combine thinking and feeling effectively within the organizational dynamic.
Practical Training
Practical training to design a lasting strategy of togetherness will be taught in this seminar along with a highly effective model of team building. The mental part focuses on the art of formulating strategies and brain storming at times of paradigm shift and change, while the emotional part concerns means and ways of talent Skillshare Strategy, and how to create an environment that fosters humanity, newness and creativity.
Simply put, Brainstorm is about "how to think about, effectiveness through togetherness" while making use of the collective intelligence, so that everyone's thinking skills become useful. Creating a positive work environment helps to generate Soft Skills For The Workplace which are absolutely necessary for its continued growth and success.
Brainstorm includes ideas workshop, collective analysis and decision making strategy along with the necessary sensitivities to include everyone of the participants in the thinking process.
The value of brainstorm strategy to an organization is enormous as it offers an unbiased ecology where new ideas can appear, thinking talents can be maximized and, very often, new solutions to old problems are given birth to. This seminar promotes the core notion that Collectivity is strength wherein the results are optimized and magnified by each person's experience and skills.
Participants will learn how to develop ideas collectively, identify the real problems that often hide under the surface and learn to work together effectively by using each other's strengths. They will learn to implement the Magnet Principle as it applies to people working together to achieve a common goal. The format of the seminar makes it possible for the participants to step outside their usual roles and experience other views and positions that ultimately improve their personal thinking abilities and make them more holistic in their approach to management.
9 Best Soft Skills for The Workplace – What Are Soft Skills About:
Team building in the workplace

Workplace conflict resolution
Workplace stress relief through the team strength

Power positive thinking – how to think positive

The underlying principles of Creating Positive Work  Environment

What is decision making process

How to make a decision – swot analysis template

Motivation workplace – The Magnet principle
Brainstorm Training fundamentals

How to think out of the box collectively
Brainstorm mind conditioners
Brainstorm problem solving techniques

What Is emotional intelligence about – Harnessing the power of the emotions
Effective communication for the work place

Communication skills in the workplace
Achieving excellence in verbal and nonverbal communication

What is Creative Thinking about
What is Strategic Thinking About

What is strategic planning about
What is critical thinking about
Summary
This action packed seminar of Soft Skills For The Workplace is an important part of The Thinking Coach employee training development. It uses methods that help the participants discover new ways of thinking, new attitudes and new set of personal best leadership skills. The greatest success of this program is in its ability to turn the tide of negativity and suspicion into power positive thinking. It will demonstrate to professionals, beyond a shadow of a doubt, that the power of positive thinking is not just a cliche' but a must have strategy and a way of life that redefines what is a success, and creates many pathways to personal and collective excellence.
l am here for you
Eli Harari
The Thinking Coach™
---