To be In Tune with Greatness
Watching the Wimbledon games over the past 2 weeks has left many in a wondrous and bewildered state of mind about what can be coined "The Federer Phenomenon"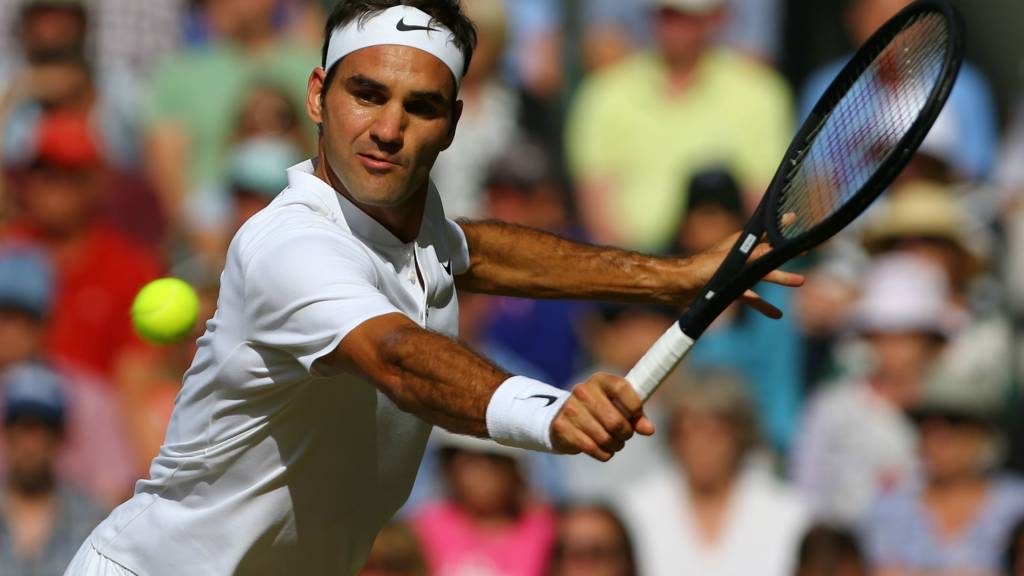 We may call it composure, we may call it equanimity, we may call it being in control or whatever we may call it, when you see greatness, it usually doesn't carry much noise or drama. It just does what it does with grace and efficiency that one can only admire.  That is what Roger Federer is exemplifying in a magnificent way throughout the Wimbledon games, and in the past 6 months after returning from an injury layoff. This for me translates to one word: LEADERSHIP – there is only one type of authentic leadership and that is LEADERSHIP BY EXAMPLE, which Roger Federer exhibits on and off the court.
The Hunter of Leadership Insights
As a life student of the dynamics of leadership, I hunt for moments of leadership greatness wherever I can find them. These days it's difficult to miss the phenomena of Roger Federer. When he steps on the court, you cannot but witness elegance, grace, a love affair with the crowd, and an amazing unseen connection with his wife who is actually playing in a hidden way alongside him. Above all, you can observe a unique state of mind that is very difficult to describe in ordinary words. All resulting in sublime quality of tennis, which is unfathomable.
We witness the very essence of leadership as it manifests through Roger Federer in the game of tennis, for leadership can appear everywhere, it is a chameleon quality. With Federer it is easy to see. He is at ease, radiating quiet confidence, and making incredible shots with smoothness and accuracy that makes you gasp.
The unseen factors that support him all culminate together at the right moment to produce a Tennis Theatre, which is so rare.
The condition to Excellence in Leadership is to be "head & shoulders" above the rest and never boast about it. Instead, to have humbleness and elegance that occupy the space that the ego loves to hijack… This people can relate to and this Federer has!
Federer is as Humble as his Tennis is Great!
The special thing about Federer is that his skill of tennis is coupled with humanity, & when the two conjunct…There is Leadership for You!!!
There is a unique inner quiet that Federer demonstrates, a total focus, without drama or showmanship. This is why he can ride on the "wings" of the essence of leadership. He just does it through tennis. It can be done in anything.
When he won his 8th Wimbledon, at the award interview he dedicated the first 2 minutes to his opponent. It wasn't a polite perfunctory tribute, it was genuine, from the heart, and you could feel his empathy and the respect he had for Cilic.
True leadership makes you want to be around it – it is a magnetic quality that has many electrical attributes!… and I will leave that statement enigmatic for you the reader to think about.
Eli Harari
The Thinking Coach™
I hope you enjoyed this short article and should you have any questions or comments, please contact me: elih@thethinkingcoach.com 
Photograph Credit: GETTY IMAGES
---