How To Think: What Is Leadership About
The 21st century Transformational Leadership and Transactional Leadership requirements are sharply different from the past and need to be reexamined and approached from a totally new perspective. Therefore, what is a leader, needs to be updated and redefined in light of the absence of true leaders that people can trust and be inspired by.
This leadership program focuses on two main frameworks:
Transformational Leadership
Transactional Leadership.
Transactional Leadership is about what is a manager, which compliments Transformational Leadership, which is about what is a leader. Both are important aspects of  top Leadership qualities and core leader competencies.
These Top 10 Leadership Skills, introduce the participants to a powerful leadership skills package, with top leadership traits & core leader competencies.
Available Corporate Leadership Development Programs
Small group leaders training
Team leader training
Mid level management training
Management training program
Advanced leadership training
These Thinking Coach Corporate Leadership Development Programs are all about different levels of the question, What Is Leadership about. The leadership training courses encompass synergies of the latest, cutting-edge, most advanced knowledge and information, along with situational leadership exercises. The advanced training techniques help participants experience a high level of absorption and retention, with improved confidence in their ability to change, meet new requirements, and apply newly learned skills to their day-to-day operations.
This, Top 10 Leadership Skills, program addresses these needs exactly!
The Top 10 Leadership Skills – About the seminar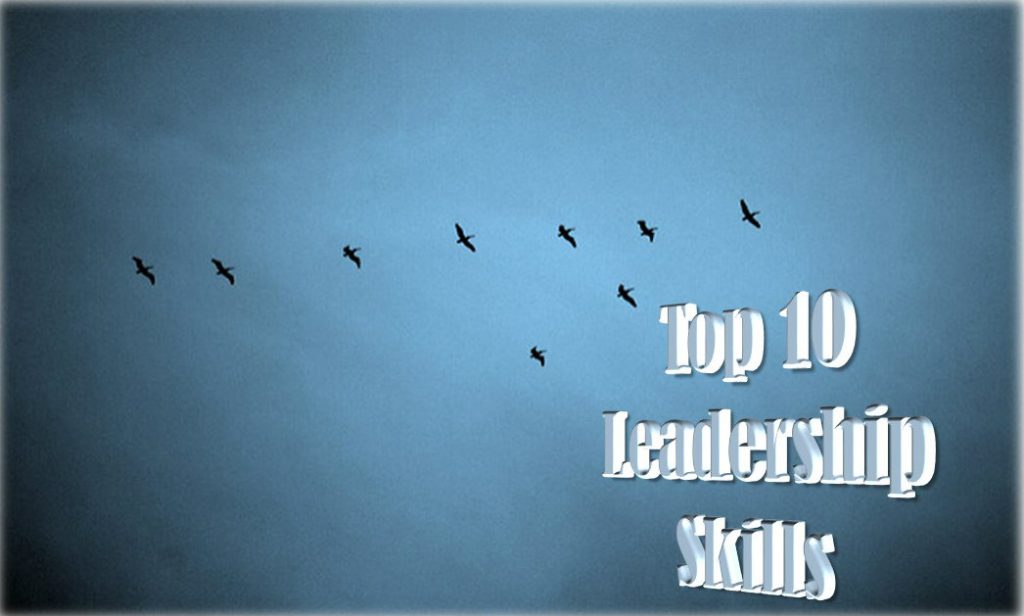 The Top 10 Leadership Skills have been selected as the best leadership skills that redefine What Is Leadership About. They have been selected by The Thinking Coach, a professional leadership speaker, and top motivational international trainer, following an extensive on-the-job research, which includes 25 years experience in training of, and speaking to thousands of professionals in all corporate, organizational and government levels, all over the world.
It has resulted in this outstanding leadership program, which  addresses core leadership consideration summed up by the question; What Is Leadership About
In addition to The Top 10 Leadership Skills, this leadership program, addresses core leader competencies, top leadership qualities and top leadership traits that are necessary to accompany these powerful leadership skills, with a variety of leadership skills examples to make the message clear and simple, with relevance to today's world. This leadership skills list can reach far, if you work on it and make it a recurrent part of your style of leadership.
The Top 10 Leadership Skills – Defining What Is Leadership About
Verbal and nonverbal communication – a whole new level of communication, which incorporates and strategically blends, verbal and nonverbal communication, to create highly effective, desired results. Communication skills training can make the difference in almost every instance, especially if it is taken seriously and practiced.
Motivational strategies in the workplace rely on verbal and nonverbal communication skills. In addition, important attention given to Active Listening skills, which is the ability to listen with genuine interest, participation and compassion. This communication skills training will demonstrate that effective communication workplace strategy goes a long way to raise the bar of productivity and team building. Another important part of this skill is, the art of public speaking, and, the aspect of, what is an art, where public speaking is concerned.
Develop Emotional Intelligence Leadership skills & acquire Emotional Intelligence tools – this is probably the most influential skill of leadership in the 21st century, which is severely lacking in most cases. It has access to all the other skills and can be a very important catalyst to the leader's success in defining what is a leader. Emotional intelligence training, is therefore, critical.
Exactness in timing, delivering on promises made and paying attention to small details This is the mark of professionalism in Transactional Leadership that gets close attention in the appraisal of leadership skills and goes to the very heart of what is a leader.
Systematic Decision Making – understanding what is decision making process, leadership decision making process, strategic decision making process, using definite steps in the decision making process, criteria decision making, decision making styles and being able to make intelligent decisions in an unbiased and systematic way. In order to master the art of decision-making, and to understand, what is an art, where decision making is concerned, a leader must posses a variety of thinking skills – creative, strategic, critical, consequence analysis, Big Picture thinking, and thinking in parameters. What is an art where decision making is relevant, or the art of decision making, is the resultant of the ability to think, and upon which the personal and organizational future rests.
Leadership Criteria – The ability to be neutral, unbiased and not compromised at the level of standards, qualities and guiding moral principles. These skills are essential in providing safe direction and building trust with the employees while defining authentic leadership development.
 Mental Toughness, Mental Strength and Emotional Resilience to handle stress without passing it to others – "the buck stops here" principle – being calm, cool, collected. The ability to think clearly under pressure and having effective stress management techniques.
The ability to have positive mental attitude – Understanding that the power of positive thinking is huge. The right kind of thoughts are power. Instituting daily positive thoughts with positive work affirmations is empowering personally and collectively. Creating a team culture, and creating positive work environment is what it's all about!
The Ability to move-on and continually develop – The personal development work of a leader and authentic leadership development never ceases. This is where they should draw the moral power to lead others – to "Be the CEO of Your Own Life!" and  "a skipper is as good as its last catch" are  guiding posts for dynamic leadership development. You always want to get to the next level, it should never stop!
 Humbleness – the ability to just be a human! A leader with compassion and humility that is empowered by the people they lead. This is the main secret of how to be an Empowered leader and is one of the most defining parameters of, what is a leader!
The skill of "Leadership by Example" which is Leadership from the front,  and "Leadership from the back" which is by support and delegation.  These are the guiding principles of the law of duality in leadership.
A Leadership skill list is much longer than just these 10,  but this Top 10 Leadership Skills Course will focus on the key, most powerful leadership skills that can get you to the next level.

Call to Action
This program is an executive leadership development program of a different kind. It has the kind of training that drives the participants "to get the point" and "catch the way" because skills cannot be learned intellectually. This is one of the biggest mistakes in corporate leadership training. Skills need to be demonstrated, shown and practiced in a live fashion, as this material needs to immediately be put to practice. Understanding seldom does the job, and that's why such a small percentage of training material is ever applied to improve every-day tasks. New skills are far more easily absorbed and retained through feeling and emotional intelligence techniques.
The uniqueness of this Top 10 Leadership skills Seminar is that, it enables the participants to make small powerful changes where it counts and get huge results.
To conduct this high caliber Corporate Leadership Development Program in your organization or to retain my services as professional leadership speaker please Contact me!
I Am Here For You!
Eli Harari
The Thinking Coach™
---