What is Authentic Leadership About?
It is the kind of leadership that points to reexamining 'what is a leader". The first question that needs to be asked before asking 'what is leadership about', is, 'what is life leadership about' in that one must lead one's life before leading others .
An authentic leader is first and foremost, a person who is truly the CEO of their Own Life!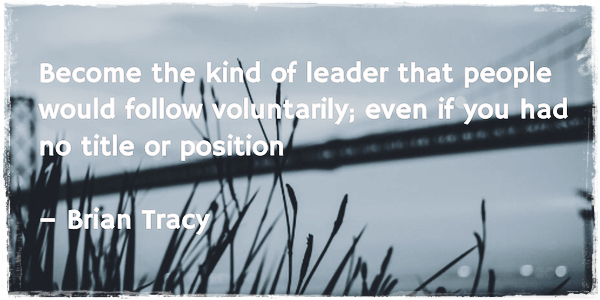 To become your own leader, for real,  you, you need to develop soft skills list that you put to practice in your daily life. Activating (because to just know something it's not to have it active) the soft skills list, will put you "in charge" of your own life.
The 2 Principles of Authentic leadership
The first principle of Authentic Leadership is to be guided by the question what is life leadership about.
The second principle, is to lead others and become indispensable to your own organization by your own person.al merits as a leader.
Before you can be considered as people's leader, you must consciously become the leader of your own "life business" (it being, that your life represents the most important business that you lead, even if you have never realized it…), in which, you are the CEO, forever!
What Is Life Leadership About? Being The CEO of Your Life!!!
This is where your personal life becomes the training ground for your business life and your business life becomes the training ground for your personal life, while each supports the other.
When you connect the two together, and they energize one another, your leadership is seen, and you become an inspiration to others.
The more a leader adheres to the two principles of leadership the more Authentic they become. What is a leader, a true leader, is one that "Leads By Example"!
This means that you are sensitive to people in your organization, to the demands you place on them, how you speak to them, your verbal and nonverbal communication, and your general disposition as a leader.
In other words, if you are asked 'What Is Leadership About' you have your own life to show for as an example! That's the Authenticity.
At the end of the day the leader, is the most influential person in the company. The leader is the one that defines What Is Leadership About through many parameters of expressions.
The most important one is the work environment the leader creates around them, by their standards, skills, behavior, attitude, level of communication, inspiration, stability or lack of all of the above…the lot!
 The Dissonance
So very often these two aspects are in dissonance, which, may cause all kinds of negative psychological, emotional and mental issues , which affect the whole organization.
So called leaders tend to speak with limited verbal and nonverbal communication skills, often disrespecting people in their style of communication, while often preaching what they themselves don't do.
I know of a person who advertises herself as a financial and marriage counselor …would you believe she is bankrupt, three times divorced, can't hold a job, living from chaos to chaos and in her mind she leads people…
Do You Have Some of These Symptoms? Do You Preach to Others what You don't do Yourself?
What is Authentic leadership About When it Pertains to Performance Information Tools & Performance Tools?
Authenticity demands that there will be synergy between what is a leader inwardly and what is a leader outwardly. This is why the ability to use performance information tools and performance tools is so critical.
The ability to "walk the talk" is how a leader is being measured, all else being equal.
The soft skills list for leadership is long, but it begins by an in depth understanding of what the decision making process is about, and the ability to make solid decisions.
In addition A leader needs to lead the kind of life that has about it stability, direction and meaning. Only then it can translates to organizational decisions, stability, direction and meaning.
The ABC Of Authentic Leadership – On The road To Charisma…
The ABC of Authentic Leadership is Attitude, Belief, Commitment. These are the building blocks which charismatic leaders rest their skills upon!
Attitude – Leadership is about being in service. It is clear that the personal glory of the leader ceases to become the first consideration of leadership.
Instead, one should become glorified by the success of everyone else. (This is where the workforce truly loves their Leadership).
Their attitude must have the ingredients of positivity and humility, both of which are the main sources of leadership empowerment.
Belief – A leader must have a belief in the ability of people to always improve, which would come from the belief he has about his/her on ability to change and progress.
Commitment – a commitment to the function of leadership, commitment to do the best they can do, commitment to to the best for the people in the organization, and commitment to their A & B
Everyone Needs Help…
Leaders need to have personal development plan template, which they can only acquire from leadership training courses. In addition they need a trusted coach, that they can consult with, about their performance.
How to think about your performance information tools, how to think about their performance tools, how to think about their attitude as a leader, and on and on.
This will "keep you honest" and, "on the move". Otherwise you'll never be there to answer the question What Is Authentic Leadership.
This question can only be answered by 'doing and being' not by fancy words. It is critical to get a true picture of where you are because you don't see yourself, and most people won't tell you.
What The thinking Coach Leadership Training Courses Offer?
We provide cutting edge, international, Leadership Training Courses for all levels.
What Is A leader, what is leadership about, and What Is Authentic Leadership About, are part of the Thinking Coach's training seminars, which are challenging, practical and help move participants to the next level.
Our leadership programs range from beginner levels all the way to top leadership and Excellence Teams who learn to master top 10 leadership skills.
We offer variety of programs, from 1-day seminars all the way to a year-long extensive leadership, training agenda, second to none.
We help produce first class leaders, who master a wide variety of soft skills, and learn to lead By Example, using advanced teaching and workshop techniques.
We also have a an extensive Employee Training Development programs, which are effective and respond to the needs of the times.
We specialize also in "Train the Trainer" seminars, to help companies, organizations & government agencies create their own self-sustaining leadership development programs.
Ver Importantly, we focus on Inter-gender Leadership, while training potential leaders to synergize the strengths of Feminine Leadership and Male Leadership qualities.
Eli Harari
The Thinking Coach™
---