Leadership Training Courses Overview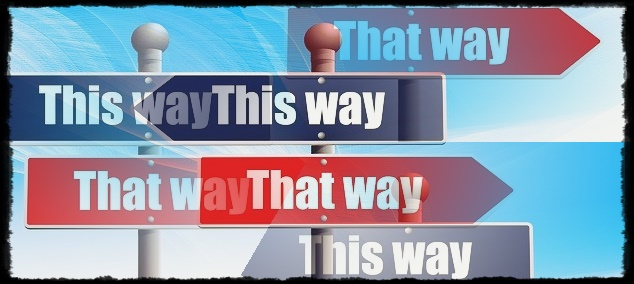 This is an often asked question about different life matters. However, What Is Critical Thinking About, is asked here in the context of Workplace issues. This program is part of Leadership Training Courses, which is offered by The Thinking Coach.
There are several answers to the question What Is Critical Thinking About, as there are variable parameters to consider. A critical thinking strategy is to make sure that certain steps are always considered before decisions are taken. Developing critical thinking skills is essential to understanding the question what is decision making process, and, what is decision making, in general.
These two Questions: What Is Critical thinking About, and what is decision making process, belong together, and must be asked together, as they are part of the same process. You can't mention one without referring to the other. Critical thinking steps eliminate biases in decision making, while decision making steps rely on critical thinking to stay focused on what is important, as well as how to think out of the box, safely, without losing sight of what is critical.
What Is Critical Thinking About
Critical Thinking is about what is of critical importance
It locates and focuses the most important issue of any situation
It seeks to find what is the most important aspect that needs to be considered – otherwise known as the "first principle". For example the first principle of a car is that it drives, so critical thinking will consider any further car issues after the first principle is considered.
It is critical to gather as much information as possible before making a decision
It is absolutely critical to locate the reason of what is about to be done
Critical thinking examines that the guiding principles are in tact
Before making decisions it is critical thinking that addresses any workplace togetherness issues.
Critical thinking examines the creative thinking process to check the validity of ideas to the future direction of the organization
Critical thinking should be applied to the future development of the organization by examining the question:    "what is personal growth and development" & " what is organizational growth and development"
What is Critical Thinking About- A Research Tool to Minimize Risk
What is special about this question is that it can be used as a research tool by asking it about different corporate issues;
 "What is critical thinking about"… :
Workplace effectiveness
Workplace team building
Skillshare strategy
Employee training development
Future Business ventures
Problem solving
leadership training courses
Critical Thinking is an important skill that can greatly assist in any area to which it is applied. If you do this process right it should be extremely revealing. This is just a sample of questions that need to be considered through the filters of critical thinking. Unfortunately, in most companies and organizations this area is  severely neglected, as is the territory of soft skills in general. Many problems can get solved in a much more cost effective process if critical thinking problem solving process was applied.
Course curriculum outline
What is critical thinking about
Soft skills list pertaining to critical thinking
What is personal development about, in relation to critical thinking
The power of positive thinking, in critical thinking
Critical thinking problem solving
How to develop critical thinking
Decision making process steps
Critical thinking questions
Critical thinking exercises
Developing critical thinking skills
Examples critical thinking
What is decision making process
What is decision making
How to blend critical thinking with decision making
Call To Actions
What is the truth about… soft skills? Well, the hard truth about soft skills, is that they are a lot more important than the common perception and their absence in the workplace cost companies a fortune. In addition to being the main influence on productivity, studies show that the lack of professional soft skills is responsible for 90% of corporate firings and employee turnover, while only 10% firing due to lack of hard skills.
Without proper soft skills development training, companies operate in the dark, while very often gambling their future away, or severely limiting growth potential, risking high employee turnover and loss of top talent. To make corporate decisions without getting to grips with What Is Critical Thinking About, is risky, to say the least.
This program "What is Critical Thinking About" is a part of a much broader employee training development and leadership training courses that I conduct world-wide.
Let me show you how think about critical issues and use key, soft skills list, to make complicated matters simple and manageable.
You could save yourself millions by spending thousands!
Eli Harari
The Thinking Coach™
---