The Thinking Coach Employee Training Development & Leadership Training Courses
Organizational Change Management Training Program
  What Is Organizational Change Management About
This Change Management Organizational Development Course is part of an extended, employee training development, leadership training courses, and management training courses. It focuses on understanding What is Organizational Change Management, and aways to handle organizational associated stress.
It is important to get a grip on what change is about, in today's world, and how much it has become part of life. Nowhere is it more obvious than in the business world.
Without Change Management Training, change mostly has a negative impact, often resulting in panic, instability, uncontrolled reactivity and falling back on old ways of "doing business". Change can have a tremendous destabilizing effect, as it shakes the foundations, tests trust and belief, challenges the emotions, affects the ability to focus and think strategically, question what is the decision making process about… and much more.
Therefore, Executive Training of Change Management is of critical importance at this time, the results of which, must trickles down to the rest of the workforce.
What Is Organizational Change Management About
This question is answered in this cutting edge seminar with great deal of performance information tools and performance tools.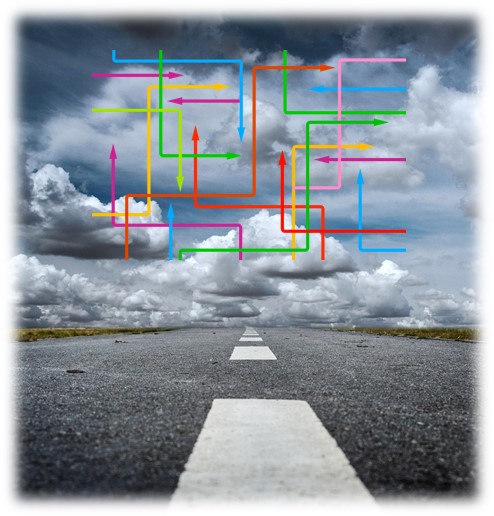 Change happens from outside to inside and then what's inside reacts inwardly and outwardly. There are also internal changes that affect us constantly.
Both aspects are very important to understand, and are addressed at length in this Organizational Change Management Training.
This exceptional training program firstly elucidates What Change is About, and what impact it has.  It provides professionals with effective change management techniques, and ways to build self confidence, to deal with change productively, by using the fear of change as a springboard for opportunity, while finding their own power of creativity and innovation.
Manage Change or Be Managed By Change
The program demonstrates how to capitalize on the new possibility that opens up with Change.
Experience is important, but only in the right context, as experience relies on the past, while change requires original thinking, which is how to think, and function in the Now!
The Program
This Change Management training program, What Is  Organizational Change Management, addresses critical organizational territories that get affected by change. The participants get introduced to a Soft Skills Training curriculum, second to none! They learn how to develop communication skills as part of effective communication workplace skills, such as verbal and nonverbal communication.
Specifically, this program shows you how to accommodate change with new intrapersonal communication skills as well as updated public communication skills. You learn what is critical thinking about, what is strategic thinking about, what is creative thinking about and what is emotional intelligence about, All of which are key to managing change.
There is a great deal of group work and practical exercises that make this program live and effective. Participants learn what is the comfort zone and how it can stop their personal & professional development. They are challenged to think and apply tools, which are out of their comfort zone and are shown ways of how to improve self-confidence.
Objectives
To Understand what change is about and what change management is about
To create awareness to the big picture of Change Management Organizational Development
To provide Change Management Tools in vital Soft Skills territories as mentioned above
To give people the experience of dealing with Change, during the seminar, demonstrate and teach ways of how to improve self-confidence, to be able to handle Change and at the same time train others in Change Management Organizational Development.
Important note: This Change Management Training Course is relevant to all levels of the organization, because unless there is an all inclusive Change Management Organizational Development, the weak parts tend to pull down the strong parts.
This is a Change Management Certification Course, as are the other courses in the Executive Leadership Program, the employee training development and the leadership training courses, provided by The Thinking Coach.
Call To Action
this Organizational Change Management Training is a first class corporate seminar program, which makes a difference in the world of Change which our world is rapidly becoming.
I am Here For You!
Eli Harari
The Thinking Coach™
---