T

h

e

 

T

e

n

 Ac

t

o

rs
 Executive Development Training Program
Employee Training Development and leadership training courses are essential for the workforce to understand what is stress about, which is the basis of understanding What Is Stress Management About.
. The workshop addresses two key questions:
1) What Is Stress About -Learning how to think What Is Stress About is a key as it provides the understanding of the causes of stress and helps the participants gain a 360 degrees view of stress. By identifying What Is Stress About one can identify the face of the enemy and therefore know how to protect from its ever increasing harassing features.
2) What is stress management about – This is the aspect that teaches how to manage stress from the inside out, with stress management techniques, performance tools and performance information tools that reduce stress and increases productivity.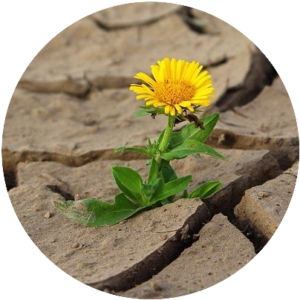 What Is Stress Management About
The first aspect in understanding what is stress about, is that stress can only be managed but not totally eradicated, which is a very significant point to understand, as attempt to eradicate stress will only cause more stress. This is the first point to understand in what is stress management about!
Therefore, applying stress management techniques is the best way to proceed . What that means is that it's best to have a proactive thinking approach, (which can be gained from strategic thinking training and corporate strategic planning) about stress. This stress management seminar has both features.
Knowing that stress is part of "doing business" today and learning to accept it, helps training for its management in the most effective ways. Through understanding of What Is stress Management About, stress can be confined to safe levels, which is the best resolution to stress.
The 10 Actors Methodology – Stress Management Techniques
The 10 ACTORS methodology is a an advanced, employee training development program, and part of the leadership training courses of The Thinking Coach.
The principle behind long term success in stress management is having a Personal Development Plan Template. The more versatile the executive the more multi tasking the executive will be the more stress can be channeled to different aspects of that Personal Development Plan template, which is the ACTORS. When the capacity increases then stress can be handles much better. How to think about this method is that it creates personal development plan template that is practical and easy to follow, and continue to evolve with. It gives the big picture of What Is Stress Management About.
10 Actors -Training Course outline: What Is Stress Management About
Day 1
What is stress about – the definition of stress
The anatomy of Stress – performance information tools
The 2 major response mechanism- balance & movement
Personal development stress management analysis
Stress work symptoms
The causes of stress
The effects of stress
 evaluate strategies managing stress versus effectiveness
The connection between attitude and performance tools
 Power positive thinking
Core qualities to master stress management in the workplace
How to think about personal development plan template – How to grow the capacity to handle stress
Actors 1-3 description and explanation
What do you need to remove, and let go off, which is causing congestion in your path of progress
How to tidy up and get rid of personal obstacles
What are the areas that you need to check and make adjustment in to improve your services
What areas do you need to take greater responsibility in, and own up to
Practical examples of actors 1,2,3 in action.
Day 2
Actors 4 through 7, transference and work shop
How to think about your managerial skills in the context of stress- Do they relieve stress or…
How to think about spontaneity and creativity
How to think about humanity in the context of your responsibility – Humanity defined
How to think about the way you present yourself
Professional presentation skills
Personal development plan template – creating a "actors consciousness"
Learning to change to reduce stress – what is the comfort zone
Fundamentals of effective personal management
How to be spontaneous and versatile with confidence
Q&A
Practical examples of actors 4,5,6,7 in action.
Day 3
Actors 8 through 10, transference and workshop
How to think about delegation of responsibility and energy distribution
Effective sort-out mechanism
How to think about time and personal conservation
How to think about developing awareness and watchfulness
What is an awareness in the context of understanding needs
How to integrate soft skills versus hard skills in a bad workplace environment
Effective communication workplace – ambassadorial
Executive functioning skills – executive functioning skills strategies
Creating future frameworks and imagery
Detecting and discovering new trends
Actors 8,9,10 in action
Practical application- how to use the 10 actors to relieve stress
Provide the participants with Personal development plan template, to continue stress management
Q & A – Summary
On a Final Note
Stress management techniques are all to do with the things that you create in your personal development plan template, WHICH will be for you being able to sustain stress management. Very often people try to tackle stress head on, but it never works long-term. This stress management workshop, works different. It answers first the question, What Is Stress About, in a methodical manner and only then addresses the question, What Is Stress Management About, providing a remedial personal development plan template that will have lasting results.
It demonstrates what's possible in the workplace with minor, consistent but powerful strategic adjustments. These strategic adjustments are part of the personal development plan template of the executive. As they develop, so will the employees for it will be True leadership By Example.
The potential of this stress management techniques is to reduce stress by 50% and increase productivity by 40%!!!
Eli Harari
The Thinking Coach™
---